January 01, 1992

|

Our Member's Stories

by

Ted Behr

by

James Barnes

by

Debby Jones

This man who loved to have fun, also made such a difference in so many lives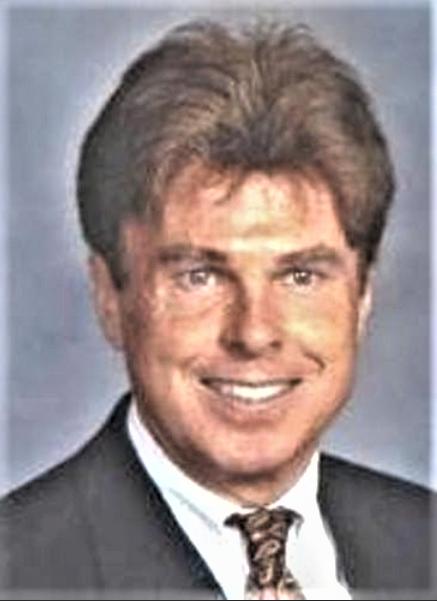 Reflecting Back—Rev. Dr. Gary Reddish
Associate Pastor for Congregational Life at Wayne Presbyterian Church 1992-1997
Rev. Dr. Gary G. Reddish came to us in 1992 from Denver, CO. He is remembered as an outgoing, enthusiastic and caring pastor. Gary was dedicated to the pastoral needs of our entire congregation—from the oldest to the very youngest. He was a gifted counselor with an extraordinary way of connecting with everyone his life touched. Gary was known by many people outside of our congregation, sharing his love of Christ with those in the community.
Part of our Associate Pastor Nominating Committee [APNC] traveled to Colorado to further discern whether or not to extend a call to Gary. Our discussions with church members at Cherry Creek Presbyterian went very well. They were open and friendly, and confirmed that Gary was successfully directing one of the largest Stephen Ministries in the country. His team of over 200 active Stephen Ministers provided one-on-one lay pastoral care within a congregation of some 5,000 members. On Saturday evening we gathered with Gary for supper and outlined our proposal. While he said he would consider it, his body language said his answer was going to be no.
It was raining when we came out into the restaurant parking lot. As we were accustomed to doing, we put our arms around each other in a prayer circle and invited Gary to join us. Nothing special, but one by one each of us asked God for wisdom, guidance, and loving care.
In a few days, Gary phoned us to say he accepted. Subsequently, he confided to several of us that "any church where members would stand in the rain to pray for each other was one he wanted to be part of."
Over the next several years we trained and deployed almost 100 Stephen Ministers at Wayne Presbyterian. Gary perfected our listening skills, introduced us to relevant scripture passages, and made us comfortable with initiating prayer as p art of our caring ministry. These capabilities blessed our work on church boards and committees and in the community for many years after his tenure with us.
He developed and nurtured an active small group ministry, started many pastoral outreach ministries, shepherded the Deacons, and taught various Bible studies. He was responsible for new member classes and enthusiastically worked to integrate new members into active involvement in the church. Gary wanted church life to be fun and he encouraged us to play together as well. For several years we had evening talent shows, often with hilarious skits. Gary was also a talented musician, playing piano, harpsichord and organ. Prior to the doxology, Gary would often make his way over to the organ, which he loved playing with great flourish.
Gary longed to return to the West. He accepted a call to First Presbyterian Church in Cheyenne, WY and left Wayne in 1997. Eventually he moved back to Denver, and served in a couple of churches in the Denver area. We invited him to return to Wayne at the time Dr. John Galloway was retiring, and learned that Gary was having increasing problems with memory and that he would not be able to travel back to Wayne. Gary went home to the Lord he loved so much in 2012. He was 69 years old. He is deeply missed by his many friends here at WPC and across the country.
by Debby Jones and Ted Behr