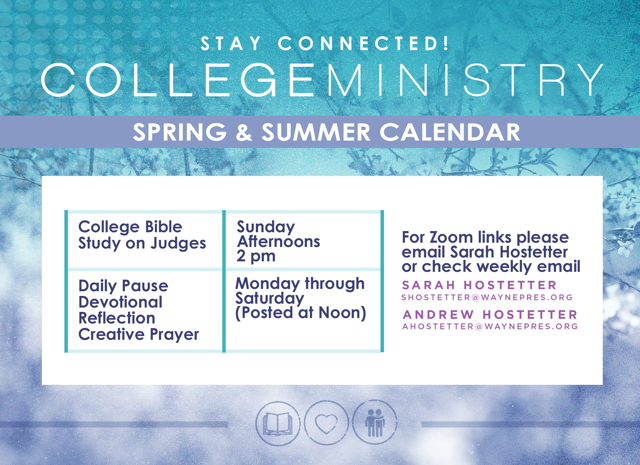 COLLEGE MINISTRY AT WAYNE PRESBYTERIAN CHURCH IS GEARED TOWARDS PROVIDING THOSE IN THEIR COLLEGE YEARS WITH OPPORTUNITIES FOR EDUCATION,
FELLOWSHIP, AND ENGAGEMENT IN THE CHURCH.
Are you a local college student?
We'd love to meet you! Please email Andrew Hostetter or Sarah Hostetter, our directors of college ministry, and they would love to meet you for coffee. We love to get to know you, help you get connected here at church, and meet other college students worshipping with us.
We will provide rides on Sunday mornings for those that need one, for the 11am service!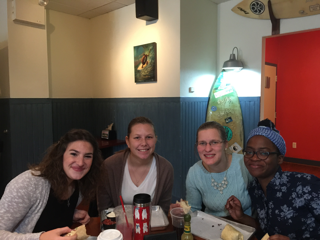 Are you a WPC member?
For our college aged friends who are only around during fall, winter, spring and summer breaks, we plan a host of fellowship events, Bible studies, and other opportunities to reconnect with your friends from church. We also make periodic care packages to send you to encourage you in difficult times at school. In general, we want to remind you how much you are loved and cared for, even though we don't get to see you as much anymore. Please get us your email addresses so we can send you some reminders of events coming up in the weeks leading up to it.
For more information please contact Sarah or Andrew Hostetter , , 610-688-8700 or find us on instagram @Theehostetters or facebook.