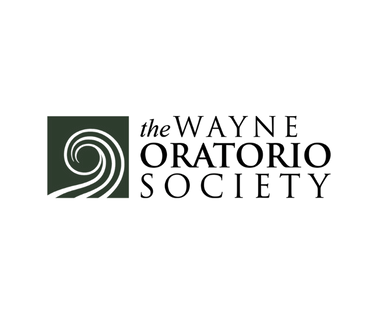 Saturday, April 22, 2023
,
7:30 PM - 9:30 PM
Location: Sanctuary, 125 E Lancaster Ave, Wayne, PA US 19087
Announcing: The Wayne Oratorio Society Concert
April 22 and 23, 7:30PM
Wayne Presbyterian Church
125 East Lancaster Avenue
Wayne PA 19087
Beethoven: Mass in C and Will Todd: Mass in Blue
After such an inspiring Wayne Oratorio Society Fall 2022 season with Faure and Forrest, and in anticipation of the World Premiere of our Forrest Commission to celebrate our 75th year in Fall 2023, a great deal of thought went into what would be the very best musical choice(s) for the Wayne Oratorio Society - Spring, 2023 Concert. The two works we have chosen use the same text, the Mass Ordinary, but fashion the music in completely different and intriguing ways – making for a fascinating study of how time, culture, and influence can inspire a composer to "paint" this eternal text in such different ways.
The first work is Ludwig van Beethoven's remarkable and revolutionary Mass in C. This is Beethoven's first true attempt to compose a piece of sacred music. To this date, he had only composed the more-operatic-than-liturgical oratorio; Christ on the Mount of Olives, completed in 1807 (between his 4th and 5th symphonies). He composed this at the request of musical patron Prince Nikolaus Esterhazy II to honor his wife's name day: the feast day of a saint after whom a person is named. This work is both a tribute to the iconic Classical-era masses of Haydn (written for the same family) and a forward-looking window into what was to come in the Romantic era. In Beethoven's words about the piece were: "I think that I have treated the text in a manner in which it has rarely been treated." He was right. This work has delighted hundreds of thousands of singers and audiences alike. It is sure to do the same once again April 22 and 23, 2023!
The second work for this concert is Will Todd's Mass in Blue. Will Todd (b. 1970) is a British composer and pianist best known for his choral works. His music is commissioned and performed by the world's leading choirs including The Sixteen, The BBC Singers, and The Crossing. His anthem "The Call of Wisdom" was commissioned for Queen Elizabeth II's Diamond Jubilee (2012). In many ways, Todd can be viewed as a British Dan Forrest – widely commissioned, widely performed, and highly respected in many tiers of the choral world. Both musicians and composers connect with Todd, because he seamlessly weaves together the musical duality of his world – he's an accomplished jazz pianist/composer but also writes in a highly accessible post-modern classical choral language.
Todd's Mass in Blue (2003) takes its roots in plainchant and weaves it with a style of jazz that took root in the late 50's/early 60's – think Brubeck, Ellington, and Guaraldi – a combination of chant, African American Gospel/12-bar blues, and the cool, somewhat cerebral modal jazz coming from this era. The piece is about 37 minutes long with 6 movements, and is scored for soprano soloist, choir, orchestral strings, select winds, and jazz combo. While the instrumentation and choral writing are rooted in jazz harmony and rhythm, the choir and soprano soloist perform solely with traditional classical tone.

This pairing allows both musicians and audiences to discover how these two very different settings of the same text equate to parallel expressions/feelings of reverence, joy, and spirituality for both the performers and the audiences.