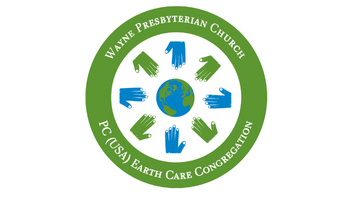 Sunday, September 25, 2022
,
9:30 AM - 10:30 AM
Location: Connector, 125 E Lancaster Ave, Wayne, PA US 19087
Earth Care Worship and Fellowship – September 25, 9:30 a.m. & 11:00 a.m., Sanctuary
Join us for worship, which will focus on our responsibility to care for God's creation with liturgy, scripture, prayers, and Rev. Heather Shortlidge's sermon. Then come to the Connector after worship, where our Earth Care team will sponsor tables with a wide variety of offerings. Those offerings will include native plants and seeds to take home for your own garden or patio, alternatives to plastic produce bags (Radnor has banned single-use plastic bags), informative articles, and delicious meatless recipes from WPC's own expert cooks. These and other resources can help each of us take small steps toward building a more sustainable future.