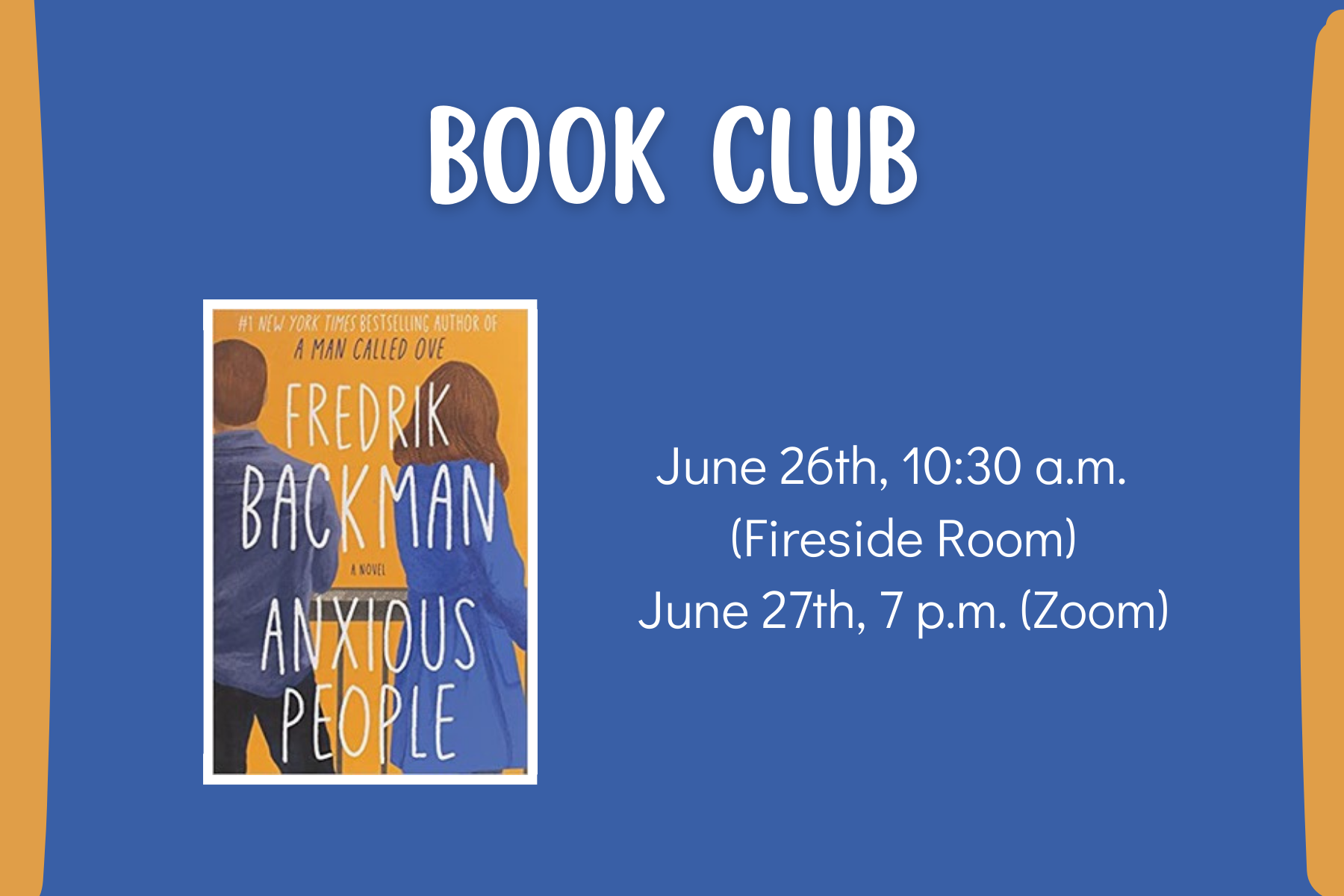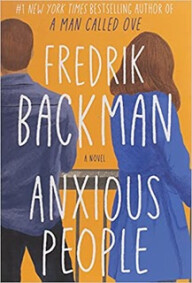 Join us in the end of June to discuss Anxious People, by Fredrik Backman, author of One Book, One Church 2018 selection, A Man Called Ove. Register here.
Anxious People is a quirky story that jumps from a current hostage situation resulting from a failed bank robbery, to a desperate situation in the past that ties the hostages, the police, and the bank robber together.
Rich with Fredrik Backman's "pitch-perfect dialogue and an unparalleled understanding of human nature" (Shelf Awareness), Anxious People is an ingeniously constructed story about the enduring power of friendship, forgiveness, and hope—the things that save us, even in the most anxious times.
In person discussion will be on June 26th at 11:00 am in the Fireside Room. A Zoom option will be Monday, June 27th at 7:00 pm. You will need to purchase your own book or check one out of the public library.
If you have any questions, please email Janice Mack at
---