Evangelical Theological Seminary of Cairo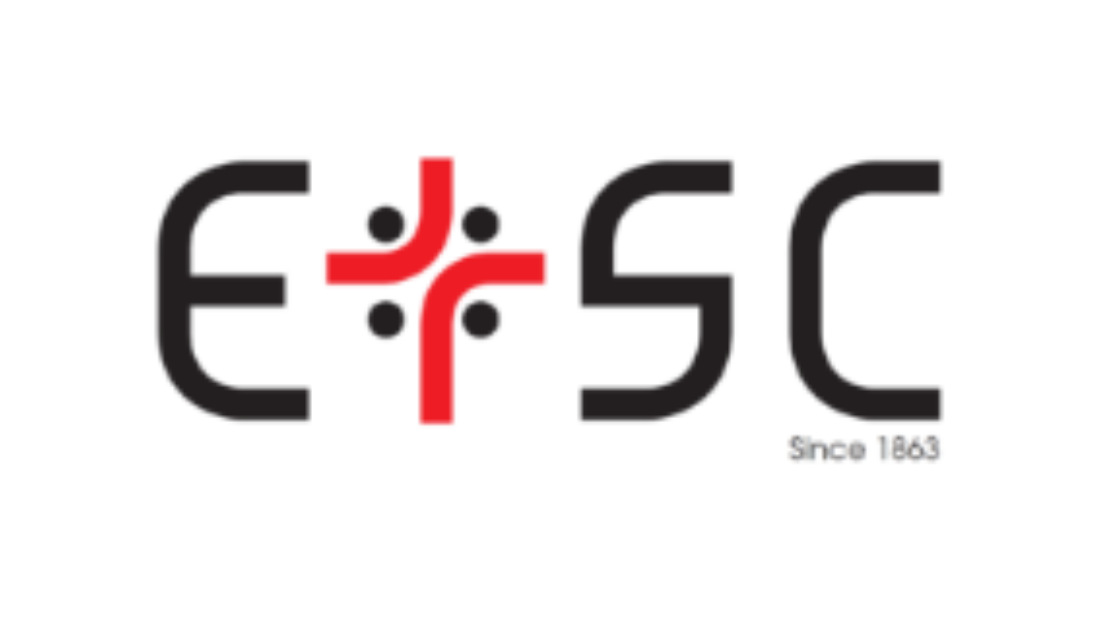 The Evangelical Theological Seminary in Cairo (ETSC) was originally founded by Presbyterian missionaries in 1863 on a floating houseboat as missionaries sailed up and down the Nile visiting cities and villages to evangelize people and train leaders in the faith. Today, more than 150 years later, ETSC has grown to become the largest and most influential Protestant seminary in the Middle East. Its graduates serve not only within Egypt, but in all corners of the Middle East, where the Church is often in desperate need of pastors trained in a rigorous theological setting.

Wayne Presbyterian Church is proud to be a long-time supporter of ETSC's mission, specifically supporting pastoral student sponsorships. We view our investment in the Seminary as foundational to the preservation of Christianity in the Middle East, and Christian Arabs in particular, many of whom have suffered dearly throughout the recent decades as faithful servants of the Kingdom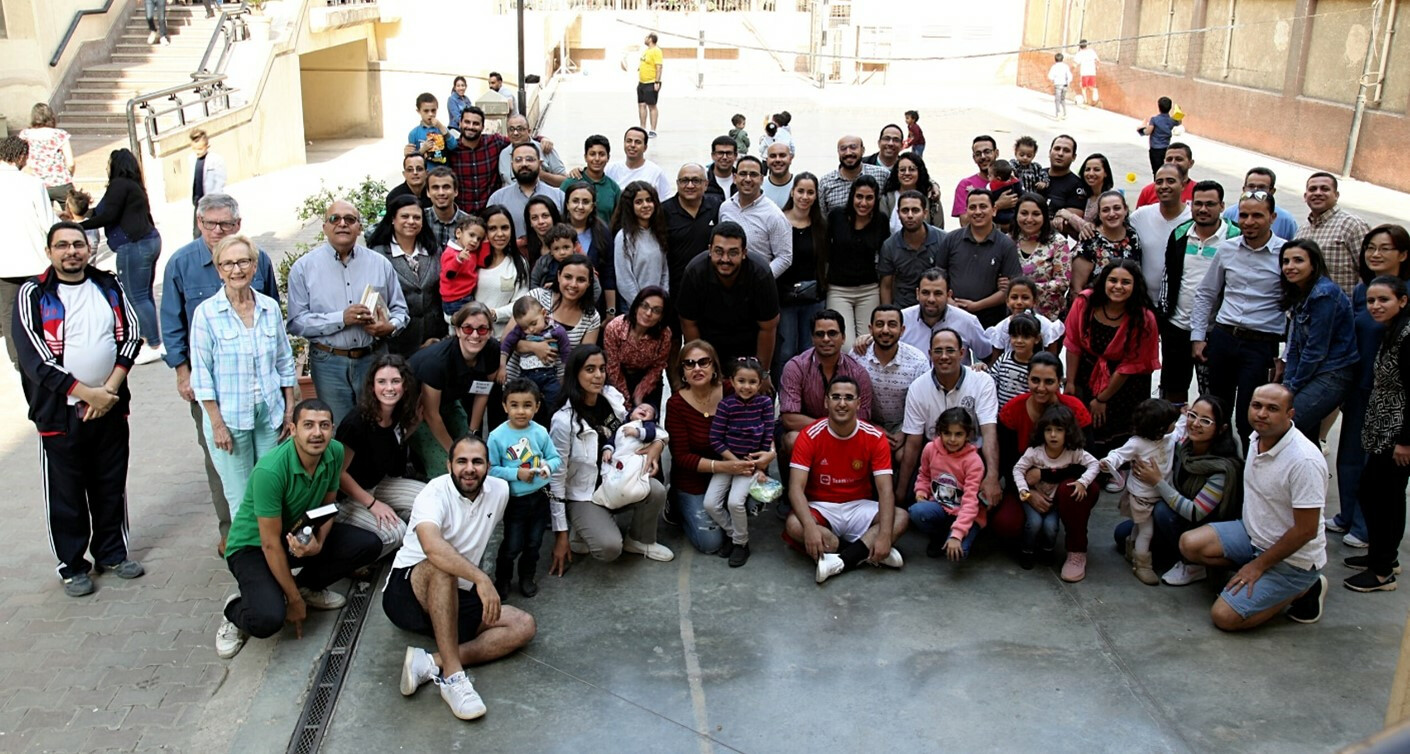 ETSC Graduating class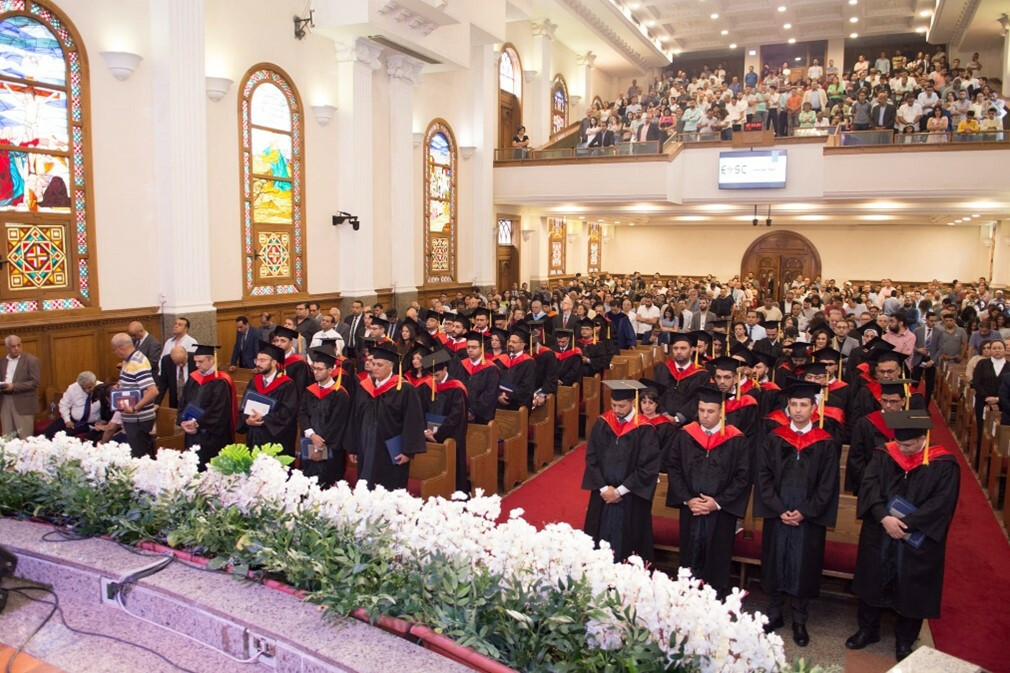 ETSC Graduation
Emmanuel Hospital Association, India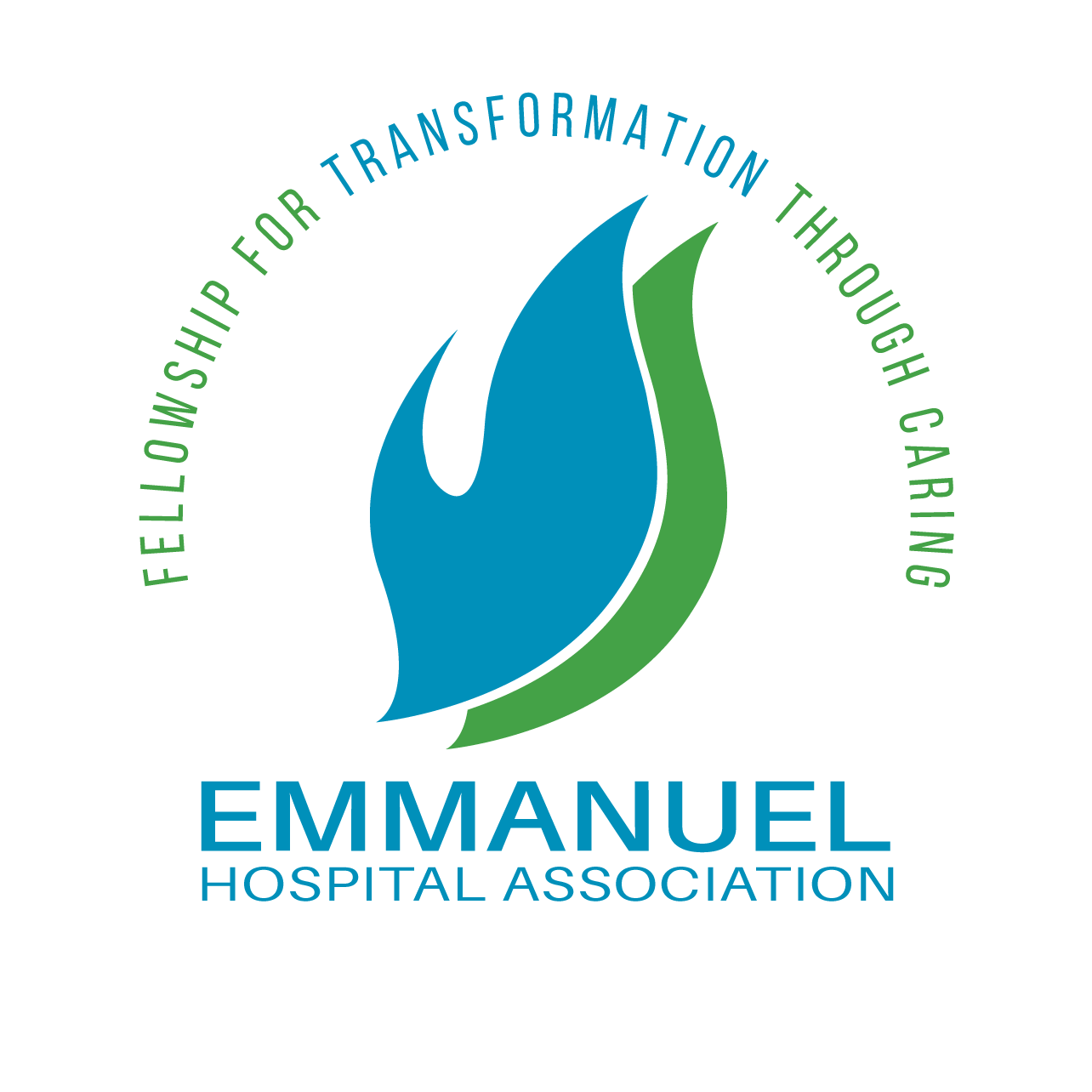 Emmanuel Hospital Association (EHA) is the largest private healthcare network in India and they serve mainly the poor of northern India in the name of Jesus Christ. EHA provides clinical care at their 19 hospitals as well as leading community development health programs in the rural areas. The first palliative care services in Northern India were started at EHA under the leadership of Dr. Ann Thyle who visited WPC on numerous occasions. Wayne Presbyterian Church helped to build an operating theater in an EHA hospital located in a district populated by the impoverished "untouchables" caste. Currently, through the Christmas Gift Alternatives program, our Church supports healthcare needs for families who cannot afford to pay for their care.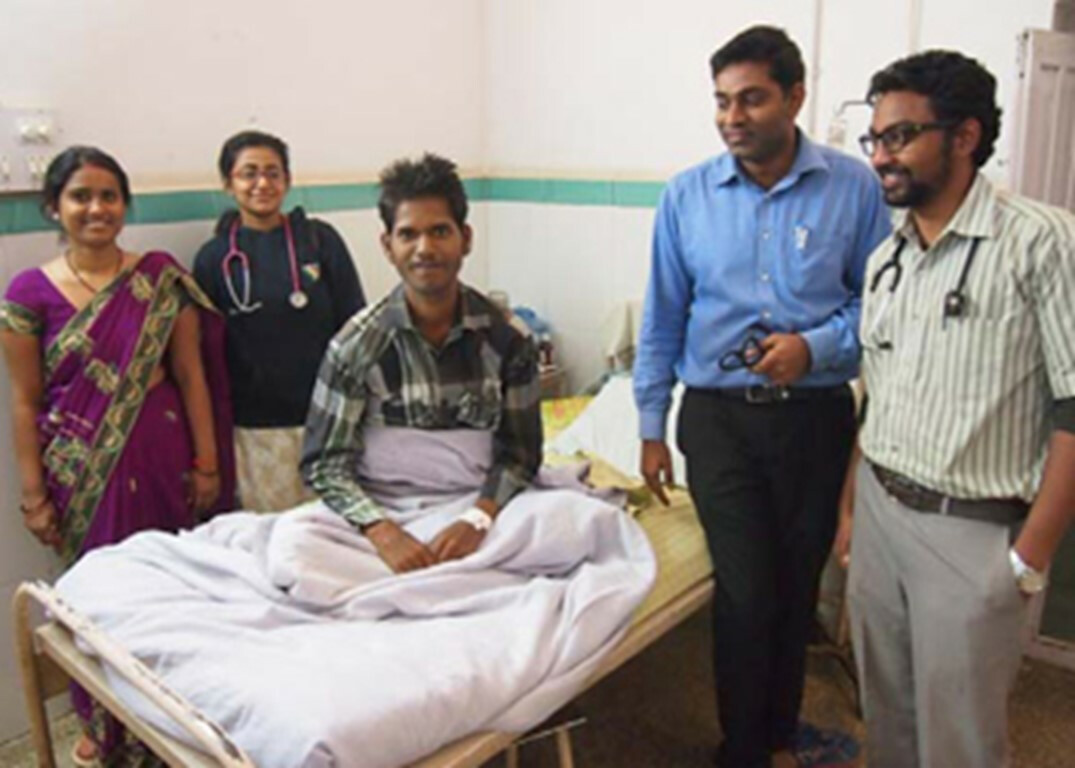 Emmanuel Hospital Association (EHA)
Missionary - North Africa
Missionary - North Africa
WPC Liaison:
Wayne Presbyterian Church supports a missionary family in North Africa. They teach in a secondary school and are involved in many school and community activities. The family ministry includes working in their local church, reaching out to refugees in their country, language study and friendship evangelism. The family leads a team that meets regularly to pray, strategize, equip, and minister together.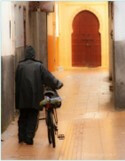 Water Is Life Kenya
Water is Life Kenya (WILK) is dedicated to bringing clean, accessible water, sanitation and good hygiene to the Maasai people in drought-prone rural communities in Southern Kenya. WILK also manages a Livestock as a Business Program (LAB) in partnership with the Kenyan Ministry of Livestock. Through LAB, the people of Southern Kenya receive training and financial support to improve livestock management. The sale of healthy cows is a critical income generator for the Maasai people. WILK also includes a beaded jewelry program certified by the Fair Trade Federation. Kenyan families receive direct income from this endeavor. Wayne Presbyterian Church supports the water borehole projects that bring life-giving water to Maasai communities.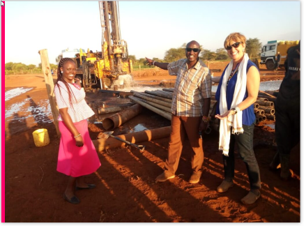 Water Is Life Kenya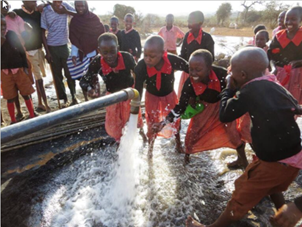 Water Is Life Kenya
CEDEPCA - Guatemala
The Protestant Center for Pastoral Studies in Central America (CEDEPCA) is an educational institution that contributes to the transformation of lives and contexts by providing training and accompaniment, and by offering spaces for reflection to women and men from diverse Christian traditions, communities and contexts. Wayne Presbyterian Church's intergenerational mission trip participated in CEDEPCA's intercultural encounter program in July 2019, learning firsthand about immigration issues, violence against women and educational system challenges. Our church currently supports CEDEPCA's educational programs that ministry to Guatemala's indigenous people groups.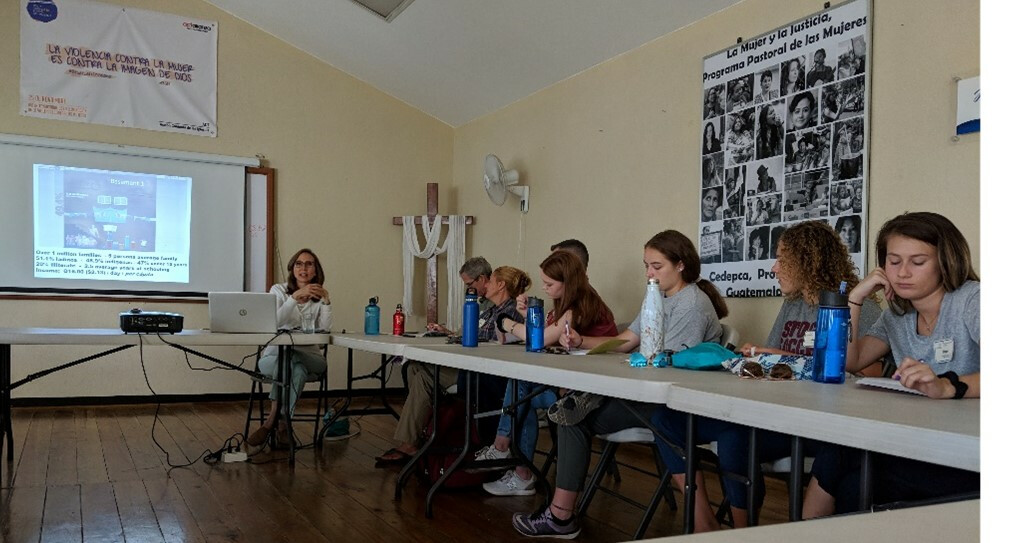 Trip to CEDCEPCA
Trip to CEDEPCA
The Evangelical Presbyterian Church of Kirkuk, Iraq
Despite continued political and economic instability in Iraq, the Presbyterian Church in Kirkuk maintains robust ministries that seek to evangelize the city's residents directly and indirectly. One of the Church's chief ministries is its nationally recognized day care and kindergarten, through which the teachers and staff aim to spread the love of God to the kindergarten's 95% Muslim student body.
Additionally, over the past few years, the Church has expanded its radio FM ministries to include more Christian programming in a number of different languages and dialects that aim to reach groups who've never heard the good news of the Gospel. WPC supports the general operating expenses of the church which are more than the congregation can support, especially given the migration of Christians out of this region in Iraq.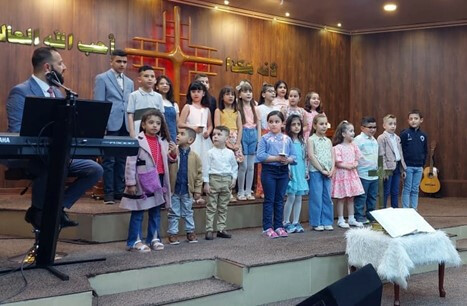 God's Precious Children, Liberia (GPC)
Sarah Hostetter, former WPC mission director and youth minister, is a missionary to God's Precious Children, a Christian organization that supports the education of children in Liberia, West Africa. Sarah administers the GPC programs, fundraises for student sponsors, coordinates the sponsorship program, oversees in-country operation and prays for the students and teachers. WPC funds support Sarah in her fundraising role stateside and her leadership role that spans the ocean so that 100% of scholarship funds raised can be sent to the Liberian schools and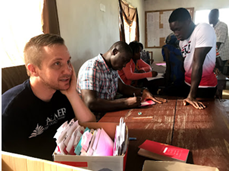 Rev. Andrew Hostetter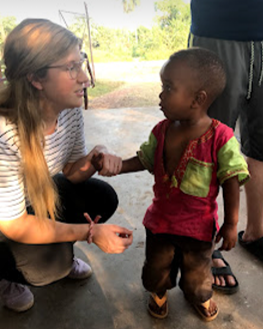 Sarah Hostetter
Grow
GROW is a "Word and Deed" ministry that seeks to teach English as a second language to immigrants and refugees in NE Philadelphia. In addition to ESL classes, GROW ministers through life skills training, relationship and the hope of the Gospel. During a portion of each class, Scripture verses are shared to tell the GROW students about God and the good news of Jesus. In each class, students share their prayer requests and pray for each other. WPC volunteers attend monthly Conversation Cafes, which are informal discussions with the ESL students to help them hone their conversational English skills.