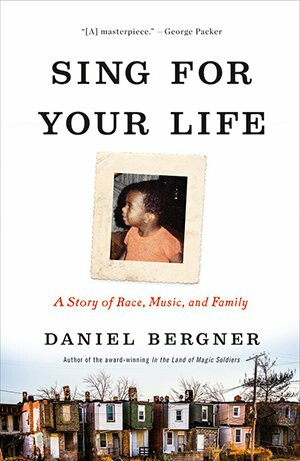 November 6th at 10:45 am in the Fireside Room
"The touching, triumphant story of a young black man's journey from violence and despair to one of the world's most elite artistic institutions, as if The Blind Side were set in the world of opera.
Sing for Your Life chronicles Ryan's suspenseful, racially charged, and artistically intricate journey from solitary confinement to stardom. Daniel Bergner takes readers on Ryan's path toward redemption, introducing us to a cast of memorable characters—including the two teachers from his childhood who redirect his rage into music, and his long-lost father who finally reappears to hear Ryan sing. Bergner illuminates all that it takes—technically, creatively—to find and foster the beauty of the human voice. And Sing for Your Life sheds unique light on the enduring and complex realities of race in America."
From website danielbergner.com
After reading our last selection, The Body Keeps Score: Brain, Mind, and Body in the Healing of Trauma by Bessel Van Der Kolk, Md, I read Ryan's story with a more informed lens for how he processed the trauma of his childhood. I love seeing themes from one book cross over into another one.
You can purchase the book from Amazon here. Or the Chester and Montgomery County Libraries have multiple copies for you to check out
November 6th is just over 4 weeks away, so you will need to get started! It is just over 300 pages long, but the story is so compelling, that you won't be able to put it down once you start! I am not making lunch, but we will have treats!
Email me with any questions,
Janice Mack
---
More from Book Club