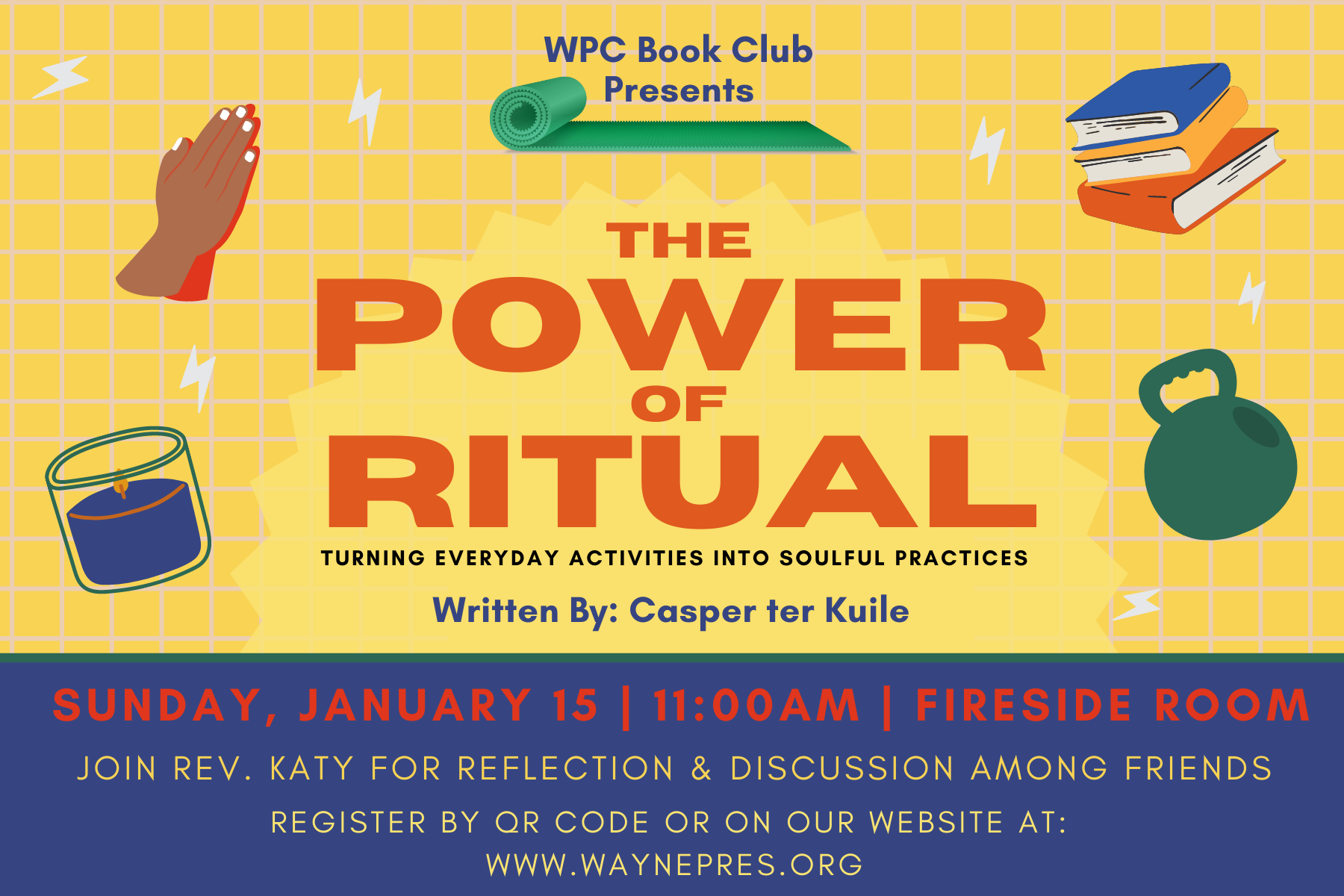 Sunday, January 15, 2023
,
11:00 AM - 12:30 PM
Location: Fireside Room, 125 E Lancaster Ave, Wayne, PA US 19087
Millennials and younger generations are increasingly identifying as "nones," meaning they don't affiliate with any religion. So where are young people finding meaning outside of church? Casper ter Kuile offers fascinating insight into his generation's search for meaning in everyday rituals. Join Rev. Katy in a discussion of Casper ter Kuile's book, especially if you're interested in being challenged to think "outside the box," in our views of fellowship, community, and sacred practices.