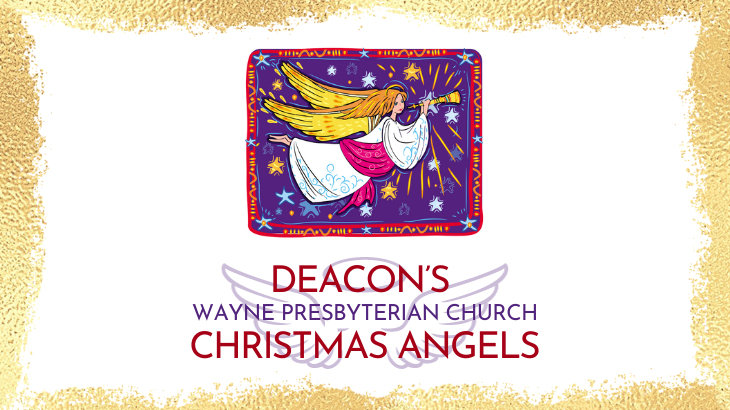 Every Sunday, from 11/26/2023 to 12/10/2023
,
9:00 AM - 11:55 AM
Location: Connector, 125 E Lancaster Ave, Wayne, PA US 19087

The goal of Christmas Angels is to donate food and presents to those in need at Christmas time. Prior years' Angel Projects have supported over 80 families. The boxes delivered helped over 150 children. The impact is incredible!
This year, we are partnering with The Salvation Army, Salt and Light Church of SW Philadelphia, and AME of Wayne. Please select your 'ornament' via our online form. Once completed, you will receive an email containing the record of your selections as well as print-at-home labels for each bin you supply. If you do not feel comfortable with filling out the online form, please visit us in The Connector after the 9:30am service and we will be glad to assist.
Preview and/or make your selections, click here
For a full list of FAQs, click here, For Shopping List (tri-fold) suggestions, click here
Questions? Please reach out to Bill Pentz,
Drop off day is Saturday, December 16th between 8:00am – 9:30am in the church parking lot. The Deacons will be there to collect your food box(es).