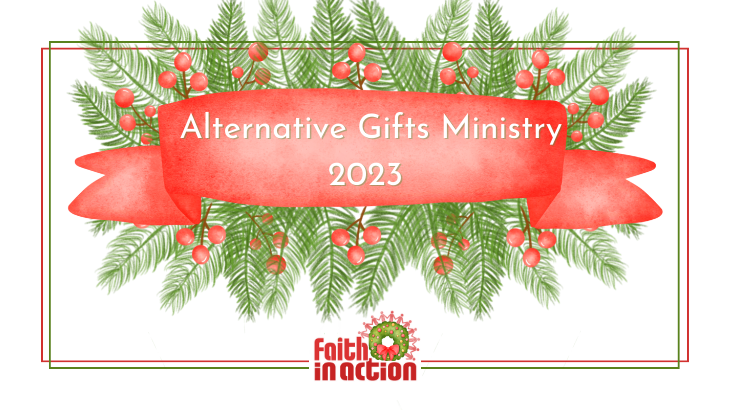 Every Sunday, from 11/26/2023 to 12/17/2023
,
12:00 AM
Location: Online - waynepres.org, Wayne, PA US
What are Alternative Gifts?
Each year during Advent, the Wayne Presbyterian Church offers the Alternative Gift Ministry to respond to a variety of mission partner's special needs. This year's featured partners, gift choices and suggested donation amounts represent a variety of local, urban, and global needs. If you wish to support any partner not featured this year, there is the option to select a partner of your choice.
Our Alternative Gift program consists of 2 parts. First, you may view and select your donation choices. Second, we will supply you with Alternative Gift note cards that you may mail to the person letting them know you've made a donation in their name. The note cards can be picked up at the church approximately 48 hours after your order. They will be located in the vestibule as you enter the church from the parking lot. The vestibule is open 24 hours a day, every day.
Should you have any questions, contact Lani Fabere, or 610 368 4300
On behalf of Wayne Presbyterian Church and our Faith In Action Committee, we appreciate your generosity during this Advent season. Thank you.
"It' s not so much what we have in this life that matters. It's what we do with what we have."
Fred Rogers
View Selections and Place your Order