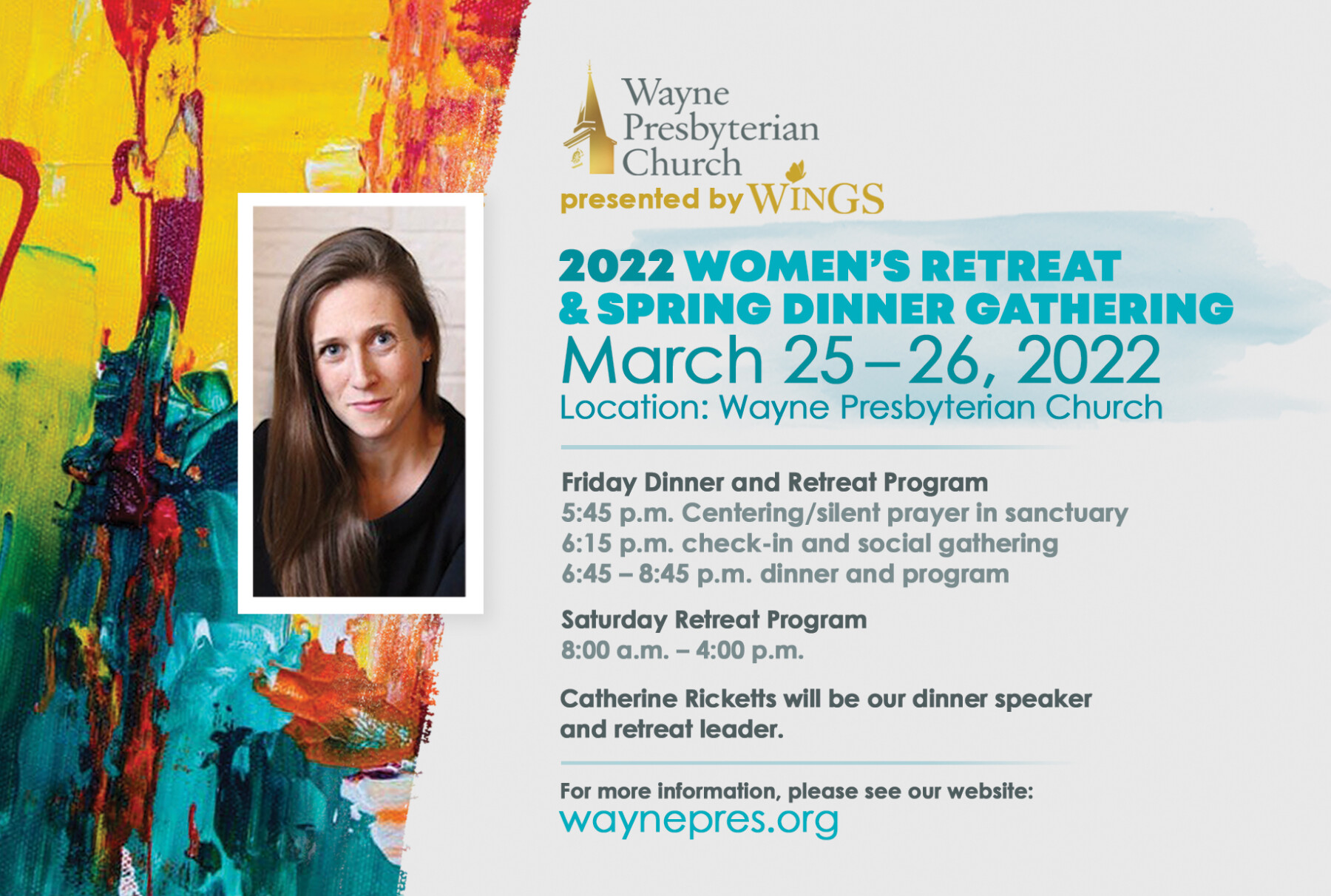 Friday, March 25, 2022
,
5:45 PM - 8:00 PM
Register here. Registration deadline is March 22.
Friday: 5:45 p.m. – 8:45 p.m.
Saturday: 8:00 a.m. – 4:00 p.m.
About our Retreat: If we are really paying attention to what's happening within and around us, we will always be grieving something, and we will always be celebrating something. There is no moment in our lives when the notes of sorrow and joy do not sound together. What can be gained by tuning into this tension, and how might it lead us to the very heart of God? Catherine Ricketts will guide us through these questions with personal narrative and a study of sorrow and joy in the life of Christ. We'll then consider how the arts can uniquely help us to hold this tension, and we'll have the opportunity to respond during a memoir-writing workshop. meditative art workshop, or yoga.
About our Retreat Leader: Catherine Ricketts is a writer and musician whose work focuses on the arts, grief, joy, and spirituality. Her writing appears The Christian Century, The Kenyon Review Online, The Ploughshares Blog, Image Journal, and WXPN's The Key. In addition to her own creative practices, she's maintained a vibrant career nurturing the work of other artists at Philadelphia arts institutions, including WXPN, FringeArts, and the Philadelphia Museum of Art. She lives outside of Philadelphia with her husband Austin and two young sons. Austin is the Director of Youth Ministries at Wayne Presbyterian Church. Learn more about Catherine at www.catherinedanaricketts.com or on Instagram @bycatherinericketts.