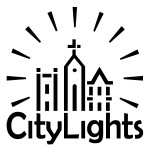 CityLights has facilitated partnerships between the Wayne Community and the Southwest Philadelphia Community since 1995. This ministry supports issues of health, education, safety and non-violence, housing, and economic development for all ages within the Southwest community. The CityLights office is located at The Common Place.
Wayne Presbyterian Liaison Susan Aggarwal
CityLights Director Rev. Cean James 267 705 6576
---
Partners

Gemma Services (formerly theVillage)
Website: https://gemmaservices.org/
Informational Video: https://www.youtube.com/watch?v=YYWuCeNikEA&t=1s
Preheim Center 6517 Chester Ave. Philadelphia
512 W. Township Line Rd. Plymouth Meeting
For the healing of the spirits of children, families, and communities broken by trauma including violence, neglect, poverty, mental illness, racism and other serious societal problems, there is Gemma Services. Volunteers help via tutoring, career nights and administrative assistance. The Faith in Action Council welcomes you to participate in activities throughout the year, including donating to family fun-night baskets for the families who permanently welcome children into their homes (various fundraising opportunities) and Christmas gift donations for the children in Gemma's residential treatment programs (through the alternative gift program). Please visit the following link to see ways you can help: https://gemmaservices.org/support-us/wishlist/
Reach out to Scott Laird or Elisabeth Slate for more information.
Outley House
70th and Woodland, Philadelphia, PA 19142
Outley House, an outreach of Self Inc., is the largest men's housing shelter in Philadelphia, assisting more than 200 men on an ongoing basis. Outley is in constant need of men's clothing (particularly big and tall), white socks, new towels, washcloths, underwear and men's toiletries. Wayne Presbyterian Church collects and delivers these needed items on a regular basis. The Men's Fellowship collects baked goods donations from Main Line bakeries on a weekly basis, year-round and delivers them to the Outley kitchen.
Wayne Presbyterian Liaison Ted Behr
Southwest Community Development Corporation (SWCDC) southwestcdc.org
6328 Paschal Avenue Philadelphia, PA 19142
The SWCDC provides a variety of support services to families including foreclosure prevention, a job search computer lab, emergency utility assistance, home heating oil assistance, family budgeting, after school and summer programs for children, rental tax rebates and referrals to other organizations. Additionally, they facilitate free income tax return preparation for residents, and arrange microloans for small businesses and community development activities.
SWCDC publishes the Southwest Globe Times , a free community newspaper which reports the good news about people and organizations making positive contributions to the quality of life in inner-city Southwest Philadelphia. Look for a copy on the table outside the church office.
Contact person: Ted Behr
Presby Inspired Life Apartments
2000 S 58th Street Philadelphia, PA 19143
Provides affordable housing for seniors and the disabled on its beautiful campus. Seniors receive support from social workers on site and interactive programs. Become a phone buddy to a senior. Knowing someone who cares will be calling once a week is a blessing for all concerned. Gardeners can help by supplying seeds and plant cuttings for the seniors to plant in the apartment's raised garden beds.
Wayne Presbyterian Liaison Lani Fabere
Sherwood Soup Kitchen
5543 Willows Avenue Philadelphia, PA 19143
The Center offers daycare for infants through 5-yr-olds, summer day camp, and a soup kitchen. Wayne Presbyterian volunteers assist with the hunger ministry that serves hot lunches on Tuesdays and Thursdays. Cake pans are available on Sundays for volunteers to use to bake cakes at home to aid in this ministry.
Wayne Presbyterian Liaison Susan Aggarwal
S. Weir Mitchell School
5500 Kingsessing Avenue Philadelphia, PA 19143
This public school, situated in the heart of the Kingsessing community in Southwest Philadelphia, serves local students in Kindergarten through 8th grade. Through volunteer service and funds, WPC has enhanced the playground, school library, staff room, auditorium lighting, and educational programs.
Wayne Presbyterian Liaisons Jane Beatty, Rita Fisk, Marsha Irvin
Broad Street Ministry
315 S Broad Street Philadelphia, PA
This important ministry is a faith community where vulnerable people or those in need of hospitality and support come together for worship, food, and fellowship in the historic Chambers Wiley Presbyterian Church. Wayne Presbyterian participates in activities such as the clothing closet, youth mission programs, worship, and making soup and casseroles for the 315 Café during the winter months. We also volunteer our time and efforts so these programs can flourish.
Wayne Presbyterian Liaison Lani Fabere
Cornerstone Christian Academy
1939 S. 58th Street, PO Box 5520, Philadelphia, PA 19143
Cornerstone is an independent, private Christian school in Southwest Philadelphia serving Kindergarten through 8th grade students in a safe, disciplined, and spiritual educational environment. The school's campus adjoins The Common Place. Nearly 100% of Cornerstone graduates complete high school on time, and most pursue a college degree. Our congregation has generously supported this partner with time, talent, and treasure for over 15 years.
Wayne Presbyterian Liaison Sally Hudson
Historic Bartram's Garden
5400 Lindbergh Boulevard, Philadelphia, PA 19143
This is the oldest surviving botanic garden in North America, a National Historic Landmark, and a jewel in the Southwest community. In addition to tours and events, the garden is a welcoming oasis of fields, trees, plants and walking paths just blocks from the heart of Kingsessing and a wonderful place for recreation and refreshment. It is an educational destination for hundreds of school children each year and has an after school program and summer camp.
Contact person: Cean James