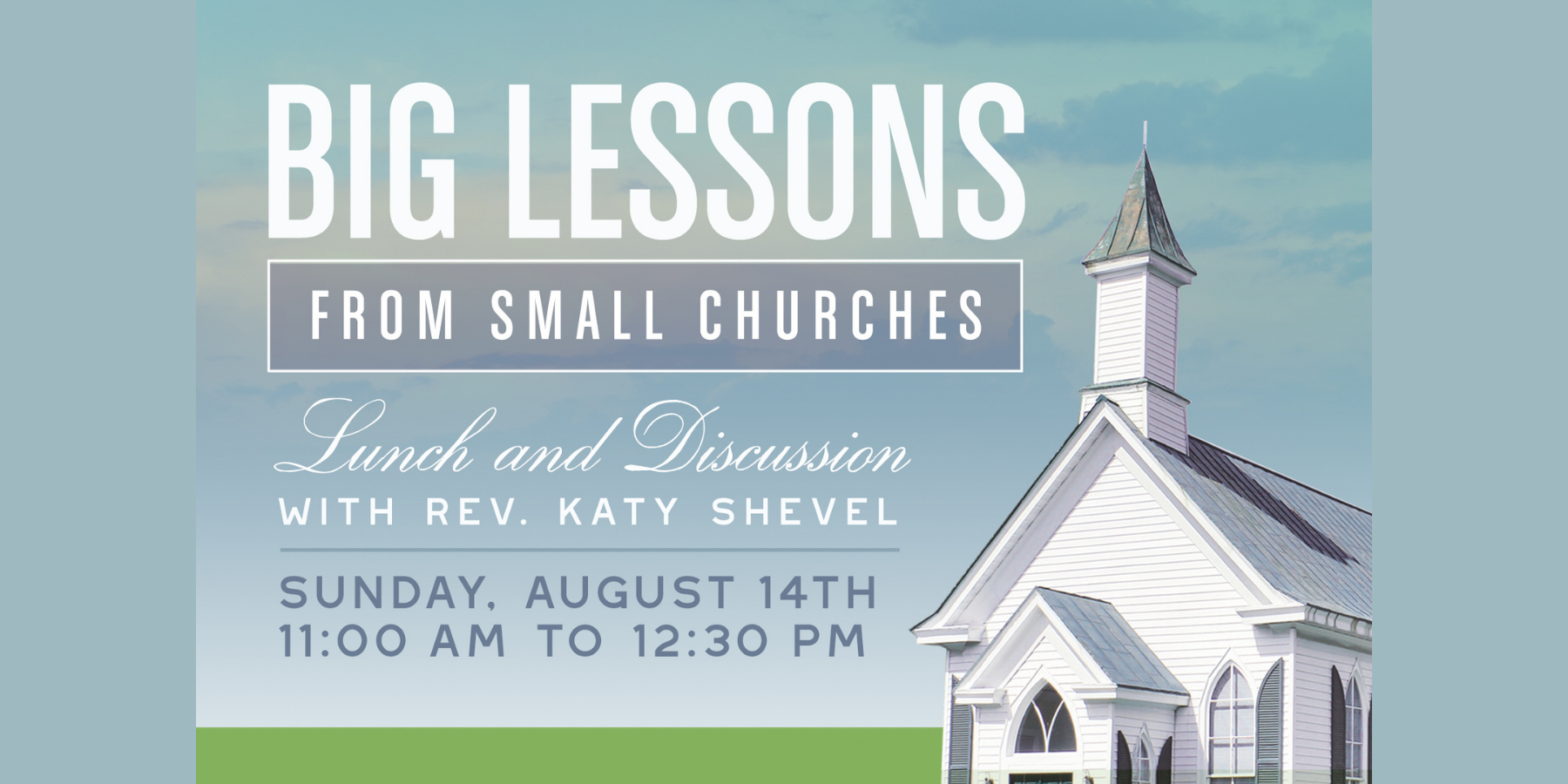 Sunday, August 14, 2022
,
11:00 AM - 12:30 PM
Lunch and Discussion with Rev. Katy Shevel

What lessons can we learn from little churches? Join Rev. Katy for a discussion about her experience and insight into the fascinating world of the small American church. Light lunch and refreshments will be reserved.
Register here to attend via Zoom. No need to register for in-person attendance. Bring your appetite for good food and conversation!